Stephano Integrated Services Limited (SISL), RC 1539784, established April 2018 and registered in Nigeria, November 2018, is a company offering a diversity of services to meet new and emerging demands within the power infrastructure and oil and gas industries.
SISL as a young player in the industry thrives on the committed and assiduous capabilities of its team and the vast experience of its founder, Dr. (AMBP) Stefano Piotti, a recipient of Shell Petroleum Project and Technology performance Award – with over 35 years of experience in the contracting, energy, oil & gas and power sectors out of which he spent 20 years in Nigeria.
Our core principle is to identify business gaps, foster collaboration between local companies while facilitating local and international partnerships for specific technical and commercial needs to efficiently and successfully execute projects.
SISL provides the required business development, marketing, and technical consulting skills to create a seamless and mutually beneficial alliance.
To Bridge Between Nigeria And The Rest Of The World So As To Effectively Offer World Class Services To our Clients.
To Become Within The Next Five Years, The Most Relevant Oil And Gas And Power Infrastructure Consulting Services Company In Nigeria.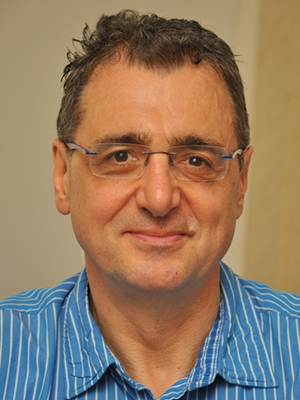 Stefano Piotti
MD/CEO

Dr. (AMBP) Stefano Piotti is a Nigerian-Italian with over 35 years of experience in the Contracting, Energy, Oil & Gas and Power Industry sector, dealing with multi-million dollars EPC turn-key projects, products and services. With international exposure in Europe, Africa and Middle East, he gained consolidated experience in project management and execution, commercial tactics, business positioning and strategy planning.
Abiodun Akala
BUSINESS DEVELOPMENT OFFICER
Abiodun Akala the Business Development Officer at SISL holds a degree in Chemical Engineering and Project Management Professional certification. With over 25 years' experience in the Oil and gas, engineering, construction and ICT business, her career path cuts across administration, marketing and technical roles.  Previous work experience includes human resources, business administration, project engineering, project management, sales engineering and marketing. Her strength lies in efficient planning, good human relations and good leadership. She spends her spare time volunteering in youth rehabilitation and re-integration programs.
Opeyemi Ifeoluwa Bayo-Alolade
HUMAN RESOURCE AND OFFICE ADMINISTRATOR
Opeyemi (Yemi) Bayo-Alolade is the HUMAN RESOURCE AND OFFICE ADMINSTRATOR  of SISL, she has several years of experience in office administration and management, banking operations, accounting, and internal control and compliance. She was previously the Office Administrator at Steph Foundation and a  Service Executive at First Bank Nigeria. She has a bachelor's degree in office technology and management from Leads University, Ibadan. She loves music and sings in the church choir.
Onyemma Nnani

PUBLIC RELATIONS & MARKETING OFFICER
Onyemma (Oma) Nnani is the Public Relations and Marketing Officer SISL, She holds a B s.c in Marketing and a certificate in Management ( Chartered). She is known for being able to balance multiple competing priorities, whilst complying with strict deadlines. Other competencies include; managing and mitigating risk issues – whilst maintaining progress in line with project plans, controlling multi-million Naira budgets, and leading large, highly dispersed teams to deliver results in line with organizational requirements. Hobbies, aside from a passion for digital marketing, are reading, chatting, and traveling.
The HSE objective of SISL is the attainment of zero LTI, zero incidents, not just during contract executions, but in the company's daily activities. SISL considers safety to be of paramount significance and importance. The undermining of which can endanger lives and security.
SISL is committed to an employment policy in which individuals are selected and treated on the basis of their relevant merits and abilities without regard to race, ethnicity, religion age, gender, marital status or disability to ensure all job applicants and employees are given equal treatments in accordance with good employment and work place practices.
SISL is committed to full compliance with the Nigerian Local Content act and fully promotes knowledge transfer between the rest of the world and Nigeria.
SISL directly or through its share holders provides at anytime not less than one hundred local job opportunities plus many related indirect business opportunities.
Looking for a surefire way to persuade people to buy your products? Customer testimonials are a powerful tool that every marketer should have in their arsenal. In this post, we'll share 9 different types of customer testimonials examples that you can use on your website.