Stephano Integrated Services Limited (SISL), RC 1539784, established April 2018 and registered in Nigeria, November 2018, is a company offering a diversity of services to meet new and emerging demands within the power infrastructure and oil and gas industries.
SISL as a young player in the industry thrives on the committed and assiduous capabilities of its team and the vast experience of its founder, Dr. (AMBP) Stefano Piotti, a recipient of Shell Petroleum Project and Technology performance Award – with over 35 years of experience in the contracting, energy, oil & gas and power sectors out of which he spent 20 years in Nigeria.
Our scope is to identify business gaps, foster collaboration between local companies while facilitating local and international partnerships for specific projects.
Services we offer include Business development, Project Management, Contract administration, and Consultancy, so as to efficiently successfully support our clients on the execution of their projects.
To Bridge Between Nigeria And The Rest Of The World So As To Effectively Offer World Class Services To our Clients.
To Become The Most Relevant Oil And Gas And Power Infrastructure Consulting Services Company In Nigeria.
PERMITS AND CERTIFICATION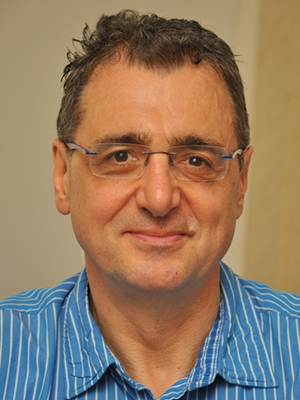 Stefano Piotti
CEO/ MANAGING DIRECTOR


Dr. (AMBP) Stefano Piotti is a Nigerian-Italian with over 35 years of experience in the Contracting, Energy, Oil & Gas and Power Industry sector, dealing with multi-million dollars EPC turn-key projects, products and services. With international exposure in Europe, Africa and Middle East, he gained consolidated experience in project management and execution, commercial tactics, business positioning and strategy planning.
Abiodun Akala
GENERAL MANAGER OIL & GAS DIVISION
Abiodun Akala is the General manager SISL Oil & Gas division. She holds a degree in Chemical Engineering and Project Management Professional certification. With over 25 years' experience in the Oil and gas, engineering, construction and ICT business, her career path cuts across administration, marketing and technical roles. Previous work experience includes human resources, business administration, project engineering, project management, sales engineering and marketing. Her strength lies in efficient planning, good human relations and good leadership. She spends her spare time volunteering in youth rehabilitation and re-integration programs.
SARAH BEBE-UTOMI
HUMAN RESOURCE AND OFFICE ADMINISTRATOR
Sarah O. Bebe-Utomi is the Administrative General Manager of Stephano Integrated Services Limited. She holds a University Diploma in Secretarial Administration from Rivers State University of Science & Technology (RSUST) and three (3) other Certificates in Office Administration with over 15 years working experience as a Secretary/PA/Office Administrator with five (5) managing directors of Alcon Nigeria Limited an oil servicing company located in PHC. A board member of Steph Charity Foundation who previously worked as the PRO of Joetek Engineering Services. She is a team player, go-getter, event planner balancing multiple tax with good leadership qualities.
Stanislao Romozzi

ASSOCIATE RIG OPERATION AND WELL SERVICES

Stanislao Romozzi is the business development consultant in rig operation and well services in SISL and holds a B A. ENG from the California Southern University. He is an assertive professional, theoretically and practically well studied, with over 25 years of experience in Well services, rig operation and EPC.
He is known for managing top turn key projects and balancing multiple organizational priorities.; he is very passionate about impactful business trends and business development.
The HSE objective of SISL is the attainment of zero LTI, zero incidents, not just during contract executions, but in the company's daily activities. SISL considers safety to be of paramount significance and importance. The undermining of which can endanger lives and security.
SISL is committed to an employment policy in which individuals are selected and treated on the basis of their relevant merits and abilities without regard to race, ethnicity, religion age, gender, marital status or disability to ensure all job applicants and employees are given equal treatments in accordance with good employment and work place practices.
SISL is committed to full compliance with the Nigerian Local Content act and fully promotes knowledge transfer between the rest of the world and Nigeria.
SISL directly or through its share holders provides at anytime not less than one hundred local job opportunities plus many related indirect business opportunities.