Business Development and Marketing
Oilfield Services
Strategically positioning businesses in order to maximize
opportunities.

Manpower Services
SISL provides manpower services in recruitment, training,
certification and administration of personnel.

Procurement & Logistics
Optimizing values from suppliers with minimal cost
while maintaining acceptable industry standard.
Local and international representations,
outsourcing, sales, and contract negotiations.
Sales Agency
Offering well intervention, machine shop and environmental
management services for the oil & gas industry.
Management Consultancy Services
Bespoke consultancy services for contract administration, project
management, financial consultancy, mergers & acquisition.
Our services are streamlined to uniquely  address the needs of diverse corporate entities operating in the Oil, Gas, and Power Infrastructure Industries.
While currently the business development marketing services are mainly offered to oil, gas, and power customers, we anticipate that in the future the industry range will be enlarged to include customers operating in different economic sectors.
Our approach includes an initial detailed study of the company, its management, operational capabilities, and marketing positioning. Based on our findings we develop a strategic plan for our clients to reposition them in the market and achieve their strategic goals.
Upon request, we also follow up on all the steps of the process until the achievement of the set target.
In association with our partner agency Covenant India, our team around the world comprises of a large and wide database of both nationals and expatriate personnel in engineering, project management, contract management, and all technical roles. We can provide top-notch manpower supply services.
Services offered include:
Recruitment, skill assessments,
Medical evaluations
Training and certifications,
Administration; documentations, insurance
Travel & accommodation, logistics
Payroll, scheduling, and reporting
SISL pride itself as the ideal agent for any international companies operating in the oil and gas wishing to boast its business opportunities in Nigeria and West Africa. Serving the downstream, midstream, and upstream sectors in the energy industry, our creative marketing solutions are engineered to help our clients build their brands to create, deliver, and capture value for their customers.
We go beyond mere marketing and promoting of products and services by consulting on such matters as the identification and definition of customers' needs and challenges, efficiency solutions, local content compliance, logistics solutions, and other issues. Through our world-class network, we successfully anticipate and deliver mutually beneficial collaborations for both our customers and the companies we represent.
Products and Services
Design and Engineering Services: mechanical, electrical, telecommunications, civil, structural, instrumentation, process engineering.
Piping and Pipeline products:
Civil and Structural Works: earthmoving and material handling equipment
Mechanical and Piping Equipment: valves, compressors,
Electrical, Telecoms and Instrumentation Equipment
Water Treatment and Waste Water Treatment.
Chemical Process Equipment: tanks, vessels, heat exchangers, skids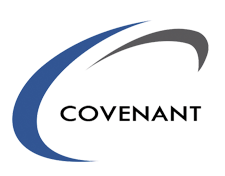 At SISL we operate through a network of international and local financial entities that allow us-based on an analytic approach- to offer specific solutions to specific problems individually tailored to any company.
The process we adopt entails a micro and macro analysis of the business environment where the company operates with the relevant financial challenges, to offer solutions based on a top-down or bottom-up approach involving a variety of connected financial enterprises that include local and international banks, venture capital firms, angel investors, international financial brokers, individuals and business owners that may be activated as required
SISL is engaged in the continuous research and development of business ideas related to our fields of operations. We also offer feasibility studies to ascertain the business soundness of any proposal, prior, to implementation.
SISL is a 95% Nigerian owned company, thus classifying any procurement made through us as Nigerian content. Due to our international associations, we are, able to source any goods you might require being them, long lead items, short lead items, or bulk materials from the best international vendors.
Our services include: Sending requisitions to selected vendors, preparing commercial and technical tabulations of the received offers, placing the order, expediting on the same, attendance to Factory attendance test ( FAT), organization of shipments, customs clearance, transport to site, interfacing the clients quality inspections, materials preservation.
Upon request, we are, able to source for our clients the best construction equipment both for leasing and purchase at a competitive price.