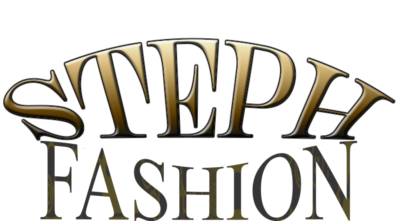 Steph Fashion is our brand that was established in 2016 as an attempt to provide jobs to talented fashion designers. Today the company has employed A head of style to coordinate the activities of a number of tailors working all over Nigeria under our brand name.
Recently the brand launched its showroom, in a choice area, with the aim of selling branded clothes to her large customer base, noting that all income deriving from the showroom is utilized for CSR/Charity initiatives.
Please visit our news and event page for the latest updates.
We are located at Gad Benjamin Plaza, No. 37/38 Dr. Peter Odili Road, Port Harcourt, Rivers State.
Follow us on our Instagram page @Steph_fashion_house
Contact us – 08106184872, 08151208636, 08061301013
Steph Fashion House is a clothing brand, specialized in producing well-tailored clothes by our professional fashion designers. We create, style and sew male, female and children outfits for any occasion. We design, sew dinner gowns, Corporate wears, lounge wears, casual outfits etc. At Steph Fashion, we believe customers are kings, hence, we treat every customer with utmost importance. We also have well-trained members of staff who are available to tend to your every fashion need from 8:00 am- 6:00 pm, with the exception of Sundays.
We have participated in runway events like PHFDW (Port-Harcourt fashion and design week), His & Hers fashion show and others. Amongst other achievements, we bagged the award for the emerging fashion designer of the year event, which took place at Oriental Hotel, Lagos Nigeria 2018.
Steph fashion was responsible for the styling of the female actors for the movie " Love or quest".
We are located at Gad Benjamin Plaza, No. 37/38 Dr. Peter Odili Road, Port Harcourt, Rivers State.
Follow us on our Instagram page @Stephfashionhouse
Contact us – 08106184872, 08151208636, 08061301013
THE RELAUNCH OF STEPH FASHION
Stephano Integrated Services Ltd (SISL) committed to her Corporate Social Responsibilities is pleased to announce the relaunch of Steph Fashion House business activities on the 9th of August 2019 at her new location, 43, Akaninwo Road, Oroazi Community, Rumueme Town, Port Harcourt, Rivers State, Nigeria.
The relaunch was identified by the Management of SISL as a strategy to support empowering talented youth by training them in Tailoring and Fashion Design.
In adherence to the above strategy, as at the end of August 2019, the following activities had been recorded on SISL CRS activities:
Job Creation: SISL through Steph Fashion has successfully employed Eight (8) talented individuals towards jeering the Steph Fashion growth and development movement. Amongst these individuals are Three (3) sponsored on a monthly basis by SISL to benefit from the Fashion and Design Training Programme.
Free Clothing: Total of NGN2, 000, 000 (Two Million Naira Only) worth of clothing had been donated to individuals of different levels who are less privileged.
The Steph Fashion House has set out to be one of the leading fashion house brands in the country and is doing wonderfully well in making fashion statements in every positive light imaginable. In fashion, its either you go big or go home, and Steph fashion has gone all in, and has strived/ striving to be one of the leading fashion houses In Nigeria. The Fashion house recently engaged in some top fashion shows in Port Harcourt, which includes the HIS/HERS fashion show and also the maiden edition of the PHFDW( Port Harcourt Fashion and Design Week) which held on the 19th and 20th of July at the Aztec Arcum, Stadium Road Port Harcourt, which featured over twenty designers from both Port Harcourt and Lagos, and Steph Fashion had the opportunity to showcase the wonderful designs on the runway.
Steph Fashion
As our means of generating funds for the foundation and providing job opportunities to the less privileged, Steph Foundation successfully launched her Fashion House in April 2018.
Steph fashion house is a fashion design and tailoring outfit offering off-the rack and couture clothing. In addition, the fashion house is used as a platform for skill acquisition programs in fashion design and tailoring. The various artists from the talent promotions are often gifted with clothing from the fashion house.